Jersey Woolies
PICS COMING!
"Wild Meadows Keebler" DOB: 5/9/04 Reg. Squirrel Buck
One of my main herd sires. Has thrown me AMAZING babies. VERY small (reg at 1lb 12oz). Very nice head and coat. Really great addition to any herd. $65
"Wild Meadows Gilroy" DOB: 7/24/07 Black Pt. White Jr. Buck
Cute little buck with great coat and coloring. slightly flat over the HQ. Out of a GC AOV buck from Deb Snyder in Michigan. $20
"Wild Meadows Dolittle" DOB: 7/23/07 Siamese Sable Jr. Buck
Cute little buck that is going to have a SUPER head. A little weak in the lower HQ but very compact. Out of Erb's line on the dad's side. $20
"Wild Meadows Quinten" DOB: 7/22/07 REW Jr. Buck
Very small compact buck with a super promising head. Out of Erb's line on the dads side, Import on the moms. Just to many bucks. $20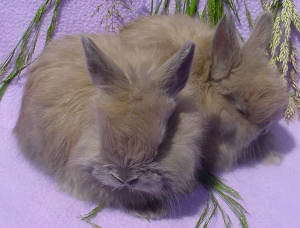 "JJ/Star's Moeisha" DOB: 12/19/03 Proven Siamese Sable Doe
Very nice brood doe (1 GC leg) and good mom. Am keeping some daughters out of her so it is time for her to go. $25
"Wild Meadows Sobe" DOB: 4/12/04 Reg. Bkn. Black Doe
Sobe has been my main herd doe for brokens. She is a very striking doe with a great coat and head. Nice and small. Biggest fault...a bit long in the midsection, but that gives you lots of nice babies. $25
"Wild Meadows Becky" DOB: 7/25/07 Black Jr. Doe
I think this doe will be more of a brood type doe. She has a wonderful body and coat but is lacking a bit in the head and is a bit long in the midsection. She is out of my super tiny buck Keebler and carries agouti. $20
"Wild Meadows Teaberry" DOB: 7/28/07 Broken Opal Jr. Doe
Very small doe. Repeat breeding of two older does I am keeping. I am keeping this girls brother. Show quality. Should mature out with great head and coat. Also has a really good broken pattern. $35
Rhinelanders
"Wild Meadows Charlie"- DOB 4/30/08-Charlie Buck $15
Out of my BIS winning doe Eclipse and one of my
main herd bucks ,Cane. He is pretty nice but I have too
many bucks and he is a charlie.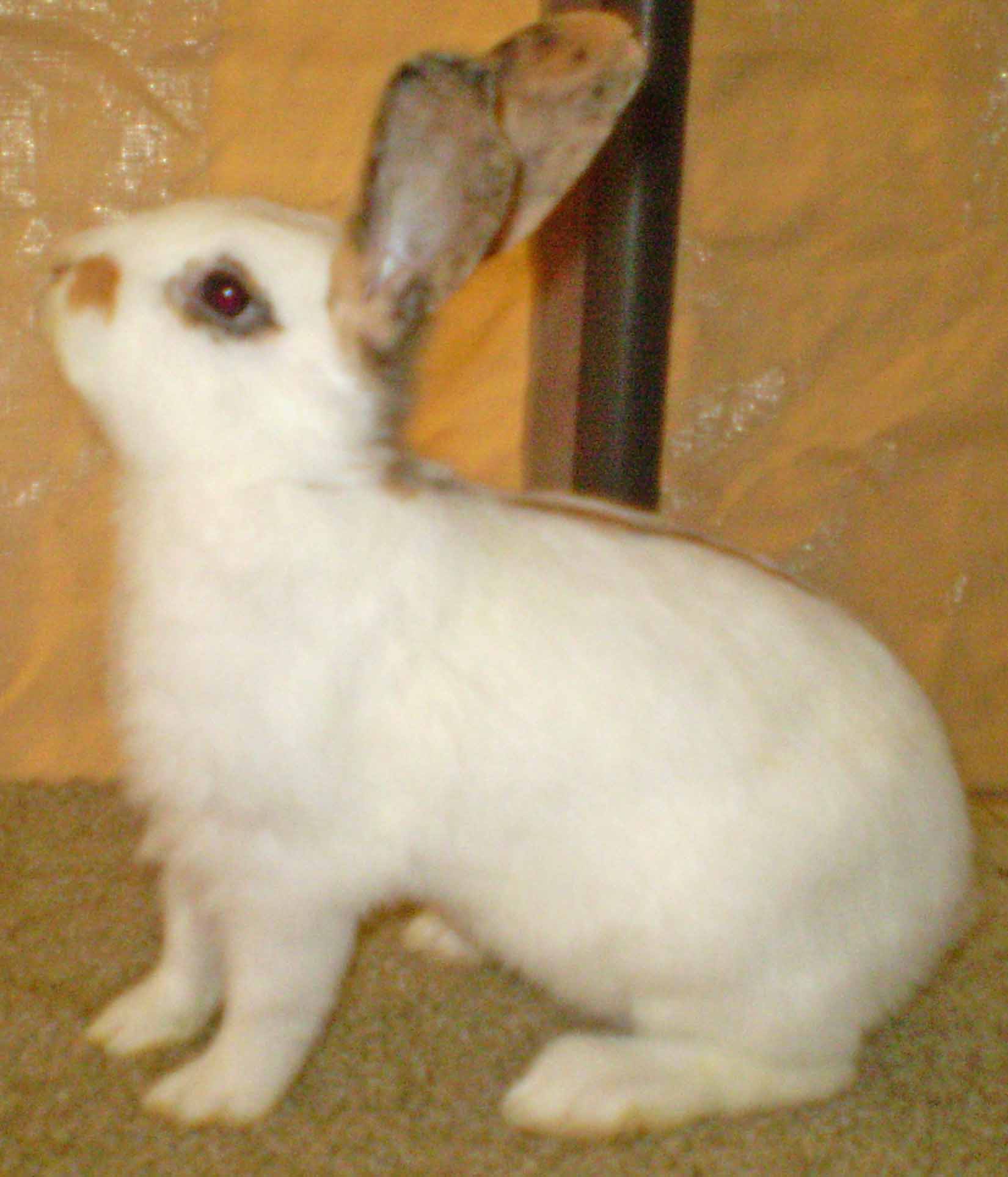 "Wild Meadows Abiel "- DOB 4/30/08-Standard Buck $40
If I didn't have so many bucks I would be keeping this guy.
He is a littler mate to the charlie buck that I have for sale. I
think that he will be a pretty nice buck when he matures.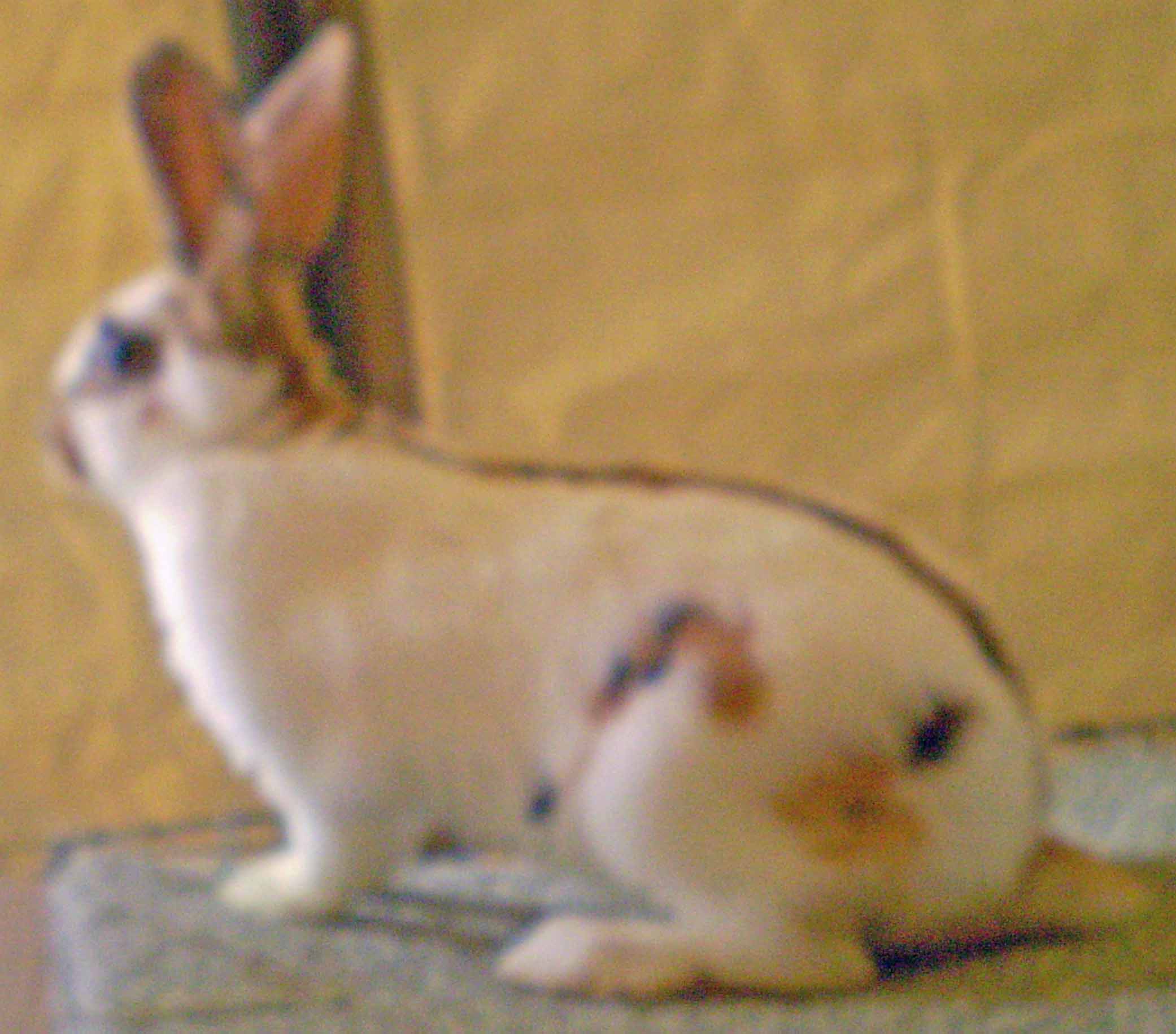 "Wild Meadows Sport"- DOB 5/3/08-Sport Doe $20
Out of my GC Buck "RD's Sly. She has even color but is a pet/brood doe. Super sweet personality.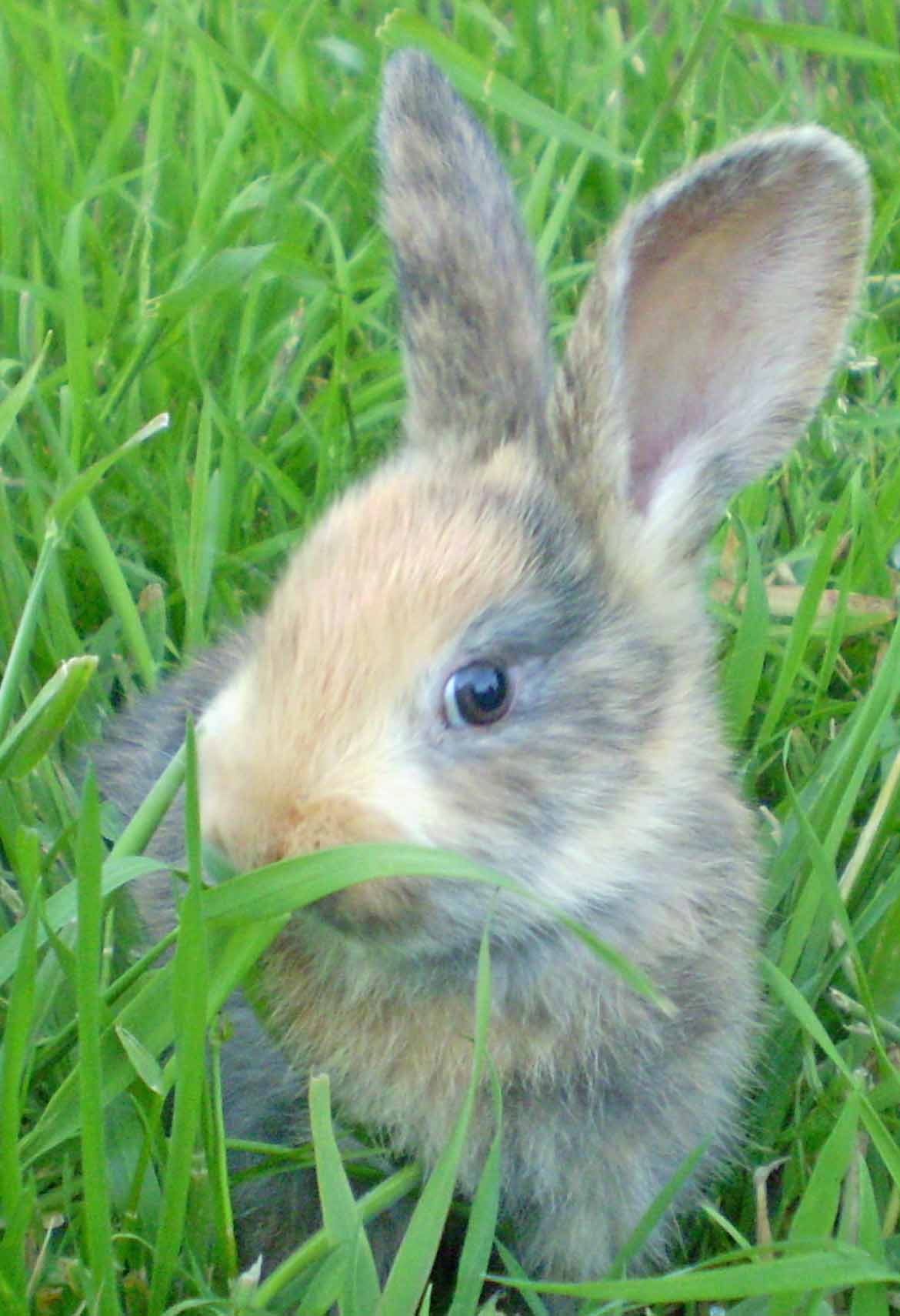 Florida Whites
"Wild Meadows Tallahasee and Wild Meadows Fort Meyers" DOB: 2/21/08 Jr. Bucks
These bucks are pretty decent. I wanted to keep one of them but I have too many bucks at the moment. Their father has two sisters that have gone BIS and their mother has a leg. There are pictures of their parents on the website. $30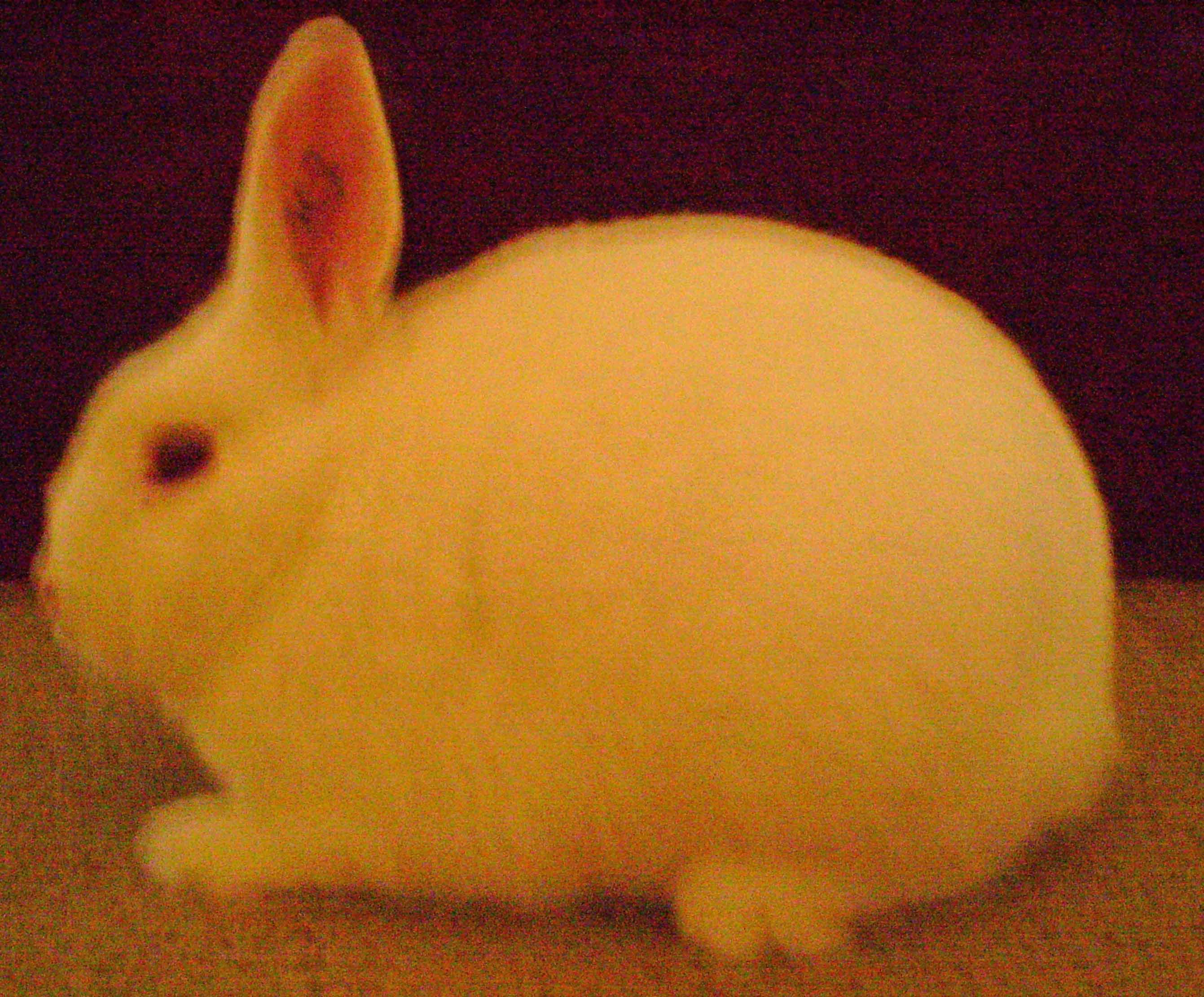 Wild Meadows Tallahasee.
Wild Meadows Fort Meyers